$40.00
Winter of Discontent by John Steinbeck details the trials and troubles of a New England Family in the twentieth century. Their ancestors are Pilgrims. Have lived in this small coastal town for a time. However they are being replaced by the new immigrants. Their happiness is becoming elusive.
Description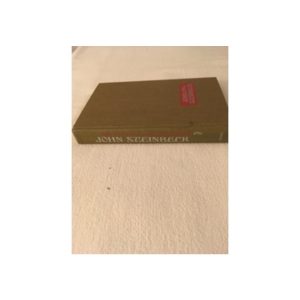 The Winter of Our Discontent
John Steinbeck's classic novel, The Winter of Our Discontent : Name for Shakespeare play Richard lll.  About a family with pilgrim lineage that lives on the coastal town of Bay Hamptons. The town was one famous for Yankee Skippers and sea earned fortunes. And now it run by the new immigrants,the Italians and the Irish.The Family Ethan Harley and Mary his wife has two children Allen And Ethan. So its Good Friday morning in the Bay Hamptons ,coastal town. The residents including the Hawley  are getting ready to do what they do on that special  day. Buy the book and finish  reading the story.