$28.99
A Woman Named Jackie Biography by David Heymann. About Jackie Bouvier- Kennedy-Onassis. She needs no introduction. As she is known around the world. For years she remains the focus of unparalleled fascination and curiosity.
1 in stock
Description
   A WOMAN NAMED JACKIE
David Heymann's Biography A Woman Named Jackie. About Jackie Bouvier Kennedy-Onassis, she needs no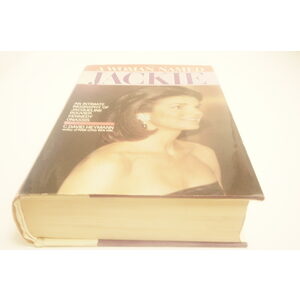 introduction. For years she remains the focus of attention and curiosity. In addition, she is of the most pursued and written about women, most photographed, and most famous woman of our time. Not to mention that she is the subject of endless new reports, gossip columns, and yes vilified as well.