$16.00
The Greater Journey Americans in Paris. About Americans that left home in the 1830-1900 to make life in Paris. They were doctors, artist,politicians, writers,architects and others.After getting over the culture shock, they achieved much for themselves and their country.
Description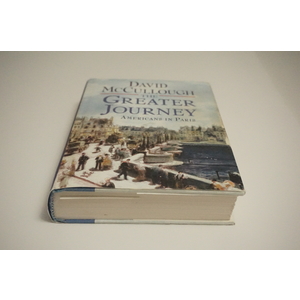 The Greater Journey Americans in Paris
David McCullough's history text : About  Americans that lives  in Paris  1830-1900. Need less to say they are doctors, writers, architects, politicians they all made the trip to the city of lights. Elizabeth Blackwell is one of the first women doctors to make the trip as well as Charles Sumner. He enroll at the Sorbonne. Also Pianist Louis Moreau  Gottschalk from New Orleans launch his spectacular career in Paris. Medical students Oliver Wendell Holmes also wrote home about the adventures in the medical capital of the world. They all excelled not only for themselves but their country.