Description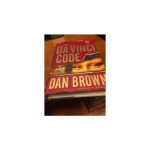 Best selling used books engage readers. It compare to telling a story or simply getting someone to have a conversation with you. Naturally this may be more demanding than stated. However many writers succeed. Therefore we must explain or give some answers.Writing great books have no mathematical formulas.Yet some basic factors dictates.
Readers seek enjoyment and must understand the writing. They seek knowledge, excitement, fantasy thrill and more. If satisfied, each reader will share and the number of books sold will continue to grow. The books listed below are best sellers because they are great reads.
HARRY POTTER AND THE GOBLET OF FIRE   best seller used book
As stated earlier best sellers engage readers to the fullest. One such book Harry Potter And The Goblet Of Fire. In this series Harry's training as a wizard has began. Harry goes out on dates and may fall in love. Not to mention the fact that he has become curious about mysterious events happening at the Hogart's School of Magic. He also want to witness the magic competition between the schools. The life story of this fourteen year old  boy is magic. This best selling used book is available now at The Book Chateau.
THE DA VINCI CODE        best seller used book
Another thriller best selling used book is The Da Vinci Code. The fictional web woven around a certain piece of art baffles the mind. This stunning masterpiece holds the clue to a hidden gem. And even though it will take quite sometime to solve the mystery, it will be solved. This best seller used book is available now at The Book Chateau.
ANGELA'S ASHES                  best seller used book
Lastly the third book on the best sellers  list is Angela's Ashes a memoir. This is a story of children at risk and at the mercy of adults.The main character in the story a boy born in Brooklyn New York to Irish Immigrants. But raised in Limerick Ireland.The boys mother was not only the family's bread winner but their value system since the dad spent his small income on liquor. However the boy loved his dad's only contribution to the  family.The tale of Cuchulain who saved Ireland and The Angel of the Seven Steps who brought babies. This boy defied the odds and became very successful. This brilliant best selling used memoir is available now at The Book Chateau