$12.99
Simple Abundance A Daybook of Comfort And Joy . The New York Times  Bestseller . It is about gratitude , to be thankful for life gifts . A book that help us celebrate living, spirituality , family and work.  And much more.
Description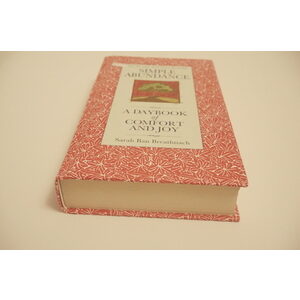 New York Times Bestseller Simple Abundance  A Daybook Of Comfort And Joy
This book is about gratitude, love, caring. Being thankful for life and the gifts we receive. To be happy in your space, to meditate, to have less stress. And yes how to find peace in a difficult world.